💝One For Dad, One For Me💝
[DESCRIPTION]
''There is this girl who stole my heart, she calls me Daddy!'' —— Dad
''There is this man who I'll always be his little girl!'' —— Daughter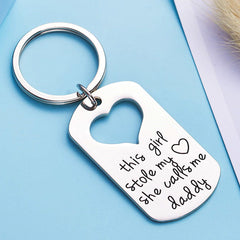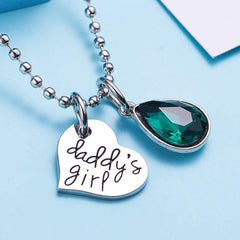 [DESIGN INSPIRATION]
Father is a sepcial role for us, no one will ever love you like your daddy will. That's not because he is special or better than anyone. It's because he is your earthly shield. No one else can ever take that place.
This cute Father and Daughter set is one of our best items as a gift for Father's Day or any occasion that will show how much they love each other! This will surely be a reminder of the unconditional love that the father have for his daughter or vice versa. The message engraved on the key chain and necklace will indeed melt your heart!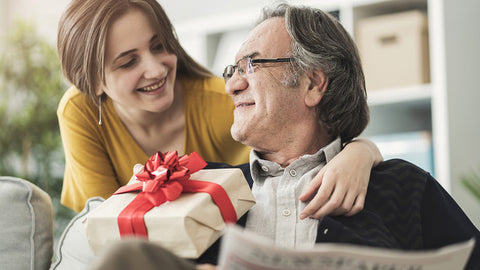 [DETAIL]
Material: Made of 316L stainless steel, stronger and more durable, will never fade, tarnish, corrode, stain, or cause allergic responses. Nickel free, 100% in harmony with the wrist.

Size of Keychain: Ring is 1.81 inches, pedent size is 1.18 × 1.97 inches.

Size of Necklace: Chain length is 23.62 inches; heart pedent size is 0.59 × 0.78 inches; diamond pedent size is 0.51 × 0.71 inches.
[PACKAGE INCLUDES]

[Normal Gift Pack]
1 x Daddy's Girl Necklace and Key Chain Set

1 x Normal Gift Pack
[Little Rose Gift Pack]
1 x

Daddy's Girl Necklace and Key Chain Set

1 x Little Rose Gift Pack
[Sunflower Luxury Gift Pack]
1 x

Daddy's Girl Necklace and Key Chain Set

1 x Sunflower Luxury Gift Pack